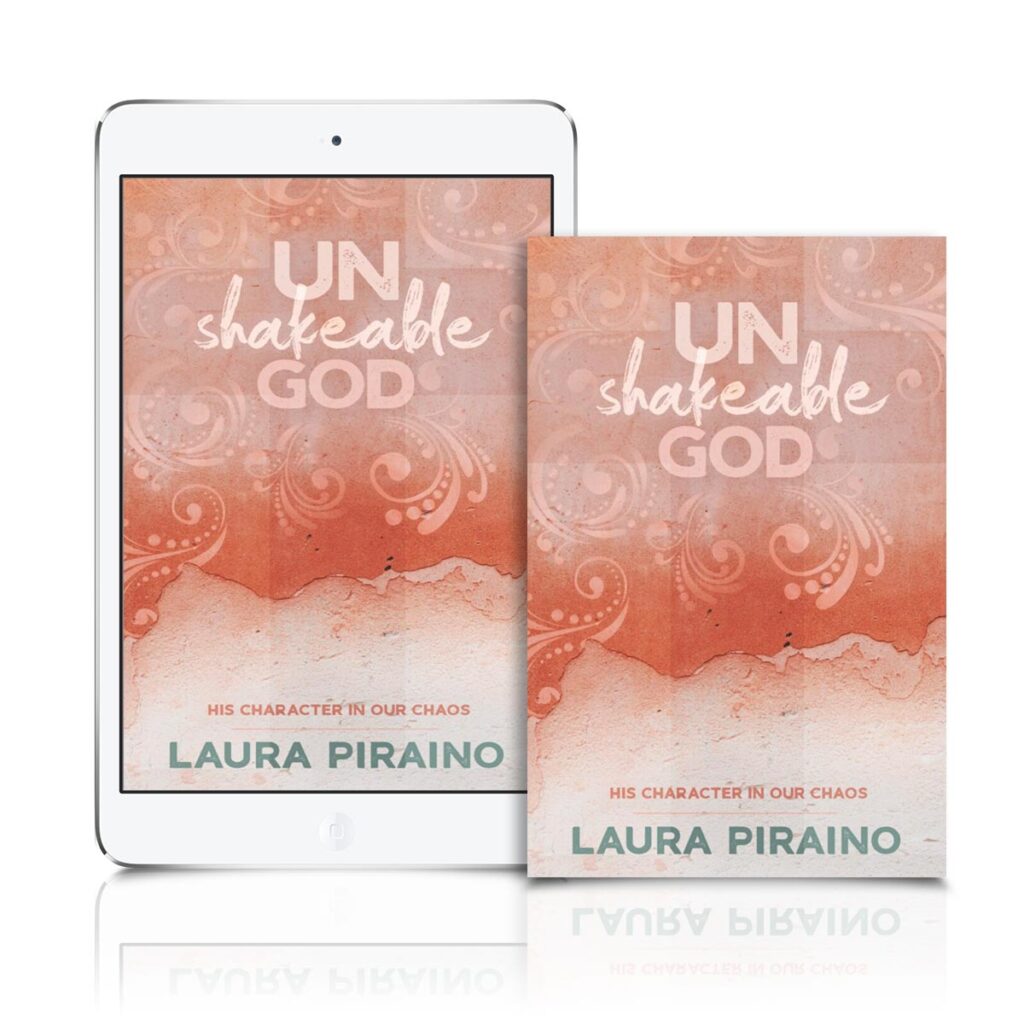 Unshakeable God:
His Character In Our Chaos
We don't have to be unshakeable. In fact, we were not created to be unshakeable. It's not even possible for this word to be part of our character, but it is a part of His.
A new book coming soon by Laura Piraino!